Influencer Adric Walter: driven and passionate
Interview May 2020
Would you share with us some information of your family life?
I was born in Curaçao. Right now I have no children and I am not married, but it is the intention to get married and to have children. It's in the plans. I grew up in a very supportive family with a lot of space for creativity which I embraced. I learned a lot from all my grandparents.
I am thankful for that and both of my parents are alive. I will be living in Holland for 20 years in August 2020. Yet I am on a regular basis in Curaçao for all the several endeavors I am involved in to empower our country.
Could you share with us some of your educational background and past professional experiences?
I do have a background in Computer Science with specialization in business software engineering. I have a long experience in building digital companies, like banks, insurance companies, but also doing high profile projects for the Dutch Government. The short version would be that I am an expert in building FinTech companies, which means building financial companies driven by state of the art and emerging technologies. I always had a great passion for technology and started to program at the age of 11.

As an Information Technology expert you have been involved in a of lot of impactful projects related top the bank system and pensionfunds in Holland. You are also involved in a tech platform organized in Curaçao, can you expand a little bit on this?
Yes this is correct. I founded Curaçao Tech Meetups in the summer of 2018. This is by now the Curaçao leading technology conference built on the United Nations Sustainable Development Goals (SDG's). We cover at least 9 of the 17 goals. The intention is to continue growing both in Curaçao and outside of Curaçao. Because we have really big plans. We went from 220 registrations in 2018 in to 1311 official registrations in 2019 – from 1 speaker (myself) in 2018 to 35+ speakers in 2019, and from 1 sponsor to 10 sponsors. This is a long term vision for the upcoming 8 to 9 years. Beyond we will see. Our mission is very clear. The adoption of technology and digitalization of Curaçao to improve the quality of life. To become an export platform Curaçao and a great source of inspiration.
By now, we are not only 'just' a conference but a conversational, narrative influencing platform and a reliable partner to help Corporate Curaçao, the Government of Curaçao and non-profit organizations in the adoptions of technology. Even though we started as a conference, we grew into a platform to help everyone to realize their potential by using technology and innovation.
I am of the opinion, that we need to educate people so that they can find a relevant(!) job after finishing their education. Quite a no brainer, however the execution in this area tend to be very low. So we have to take our responsibility here. "Women in Technology" is an important aspect in our platform as well.Therefore we have the #WomenInTech hashtag to clearly denote what we are pushing on as well.
The main idea is in how to get women more interested in technology and to foster more female leadership in technology. For me it's extremely important to have enough ladies in our team – to help plan everything around the event and the platform. We want to speak both the language of the gentlemen and of course the ladies. We ask the ladies in our team to help build the narrative to use to attract women. And we succeeded in taking the first steps as 57 % of the attendees were women in the 2019th edition of the Curaçao Tech Meetups.
We are involved in some social impact projects like the PapiaKuMi mobile app. We invented this app during the crisis as people would have a strong need to be in conversation with all types of official entities and reach out for food aid. Our platform is as well a part of the Curaçao 3D printing Taskforce. We print protective shields to protect everyone working on the frontlines in society. We care to protect them!
We have created as well other types of several concepts for everyone in our platform. For example we do organize leadership sessions called Business Villa Sessions and we foster the love for technology in kids by having a Kids Tech Saturday. Not less important to mention: we focus to be a near 100% vegan and plastic free event. Not the easiest task in our country, but we take the challenge. So far so good.
What is your opinion on the Convid-19 pandemic consequences in terms of social distancing and hygiene and how will this affect the world where we live in right now, especially with regards with your field of expertise, that is the role digitalizing will play in the coming era?
As a family we took a cruise ship in 2007 and I remember these kinds of hygiene measures. They were in place to avoid an outbreak on the ship. I see the same similarities. Yet, on a way bigger scale. The way it will affect is definitely in terms of awareness. Surely it will help in terms as well as adoption of the technology. Because we see many businesses going online in Curaçao.
You seem to be very passionate about what you are doing and also I have understood passionate about as diaspora investigating ways and means to be involved in the future development of our island. Some call it "living in two worlds" in this global village? Where does your drive come from?
My drive is twofold. It comes from one side of the promise we all make by our teenage years to our country: "You go abroad, you study and you come back to contribute. But we (as a diaspora) either don't come back or come back way too late" and on top of that our diaspora is a huge gold mine which is not actively and structurally leveraged. This is the next area where I am taking my responsibility. I am of the opinion, that instead of using my skill levels to only solve problems for some important clients in the banking and insurance sector in The Netherlands, it's definitely possible to extend my skills to address some serious issues that we have to solve in Curaçao. I live technology, I dream technology, and I "eat" technology. It's what I can do the best – so I push it in the country to improve the life of others.
I only want to give the best to our country and our people. Because my strong and fierce wish is to bring our country to the next level. That is why I like the idea and your opinion on the role of the diaspora can play to help bring Curaçao – and within 2 years also the other Dutch Caribbean islands – to the next level.
We have in The Netherlands and in the USA and other countries a huge goldmine of knowledge and skills in people who were born and who have lived on the island. It can all be tapped to bring the island to a next level. That is why I like your vision to get the diaspora somehow on a platform where they can get to know each other better. I believe that there should be more platforms for example in the area of social work, physicians, plumbing or even gardening just to mention a few. Wherever this can be tapped from, we should make use of this and help our population in Curaçao to grow.
I want to inspire all my peers to have a social impact project in Curaçao. When I say "in Curaçao", I also mean the other islands in the Dutch Caribbean. What I am doing should be a blueprint, an inspiration and a spark to motivate others to do the same.
What is your BIG WHY or driving motivation to be whom you are right now?
I grew up in a family where social and technology came together. A perfect hybrid I would say. My father is a social worker and my mother used to work for IBM. We used to discuss over the dinner table, the poverty in the neighborhoods of Curaçao, which unfortunately still exists. I experienced very early the power of the internet, back in the mid-nineties. Because IBM played such an important role at our home. Those things (without it me realizing it until a few years ago) emerged to what I am doing now.

Where do you want to be in your profession and personally let us say 10 years from now, which in the IT-world is a very short time span considering the transformational changes that are taking place right now driven by technology?
I think I will always be a nerd, IT computer guy, but with a big social heart. In 10 years I will, or better say "we" will have more social projects on which technology is the main driver. In 10 years we will have way more artificial intelligence and robots. I once mentioned that people will marry a robot, maybe you will laugh about this right now or find it an odd idea, just like what people thought back then in the nineties about ordering a pizza online. Everything in the future will be "a service" running in the cloud, controlled by artificial intelligence and robots.

What are the challenges that you are dealing with now? And how are you dealing with these different challenges you confront?
The main challenge is how we can help create a better mindset for our people. We are a resourceful country with endless creativity. We are perfectly able to organize a world class Carnival in less than 8 weeks. Consistently(!) every single year. Yet we do face challenges when it comes to organizing our health care and educational systems and the local economy. That's why it's important and I feel a big responsibility, to help our authorities and leaders think on how to solve these challenges. And I am convinced technology can play a very important role in these areas.
Do you use your inner voice to evaluate when dilemma's show up or how do you tap into your intuition? How does that work for you?
Yes I do. I have written all my personal principles down and I read them often. This is to keep the clarity of my inner compass in the right direction. I am exposed to a lot of opinions and visions of others. I love to listen to them all. It is important. But it is also important to listen to your own inner voice. As all of our truth is most of the time right there.
How are you trying also to keep up with your personal knowledge and skills levels?
I read a lot and watch YouTube and follow a bunch of online courses. The amount of educational material on YouTube is simply incredible. In my work, I have to travel a lot and traveling offers me excellent opportunities to educate myself while on my way. Instead of watching TV or listening to the radio I am educating myself. I have been following a traders course and within 6 month the compounded effect of doing this regularly, has helped me grow my skills a lot. I am not there yet but still, it is about doing this consistently. I also read all kinds of Dutch and international newspapers. Yet also the newspapers in Curaçao which helps me look at the whole spectrum of things that are happening that are of interest to me. All these help me form my opinions, knowledge and specially my vision.
If you as Adric would meet a stranger in the bus (let say in Germany or the US) and they would ask you to introduce yourself what would you answer?
The best way to introduce myself is to tell a stranger I am from Curaçao. Beside doing all the prior things mentioned I am an international public speaker and I always open my talks with the fact where I am from. I love to tell people about our country, and the array of beauty we do have. I had the opportunity to do this in various countries and cities, including Berlin Germany, Kiev in Ukraine, Moscow Russia but also in Reykjavik Iceland. It's important to give people the abundant sun rays we have and tell them to come to our island.

How would you describe Adric in one word or one sentence?
I have lots of drive and I am a very passionate person.

Whom are the persons that have inspired you the most in your career?
My parents because they are hard working people both of them. From my mother I have the drive and passion. From my father the diplomacy to be effective in communicating with other people. Furthermore my grandfather Nick Nicastia has influenced me a lot. He is one of the first three judges born in Curaçao, (Meaning: Not born in The Netherlands) that has been appointed as a judge back in the sixties. He was born and raised in the poor neighborhood of Charo under very poor circumstances. At times he literally had to fight his way to survive and he outgrew poverty to become a judge and later when he retired he accepted a new job as the director of the Curaçao Port Authorities. Simply because he didn't like the idea of not working.
What is a trait that is still work in progress?
That is relative, as it depends on whom I am dealing with. The point being I need to adjust my speed to their tempo. I need to learn that at times, people need their time and opportunities to catch up with me and understand what I am trying to achieve or explain. I think fast and voicing it to others in an effective way is a constant art in progress.
What was a defining moment in your life?
When my grandfather reached the age of 90 and throws a big celebration and many people came.

What would you want your Loved Ones, family, friends and others to say about you let's say 20 years from now?
In 20 years from now would be too short a period but in 40 years from now I want them to say, that I succeeded in the contribution through technology in bringing Curaçao to the next level, where poverty has been eradicated and where there is wellbeing for all. Where there are more than opportunities for everyone.
We were just opening up in the global shot down because of the presence of the Corona-virus in Curaçao. What makes you stay optimistic about the future of Curaçao and humanity in general?
As hard as it seems, people are resilient. The world has overcome many crises and this one is a unique one but not the only one. People in Curaçao are creative, resilient and very inventive. I am convinced these times will make us even more stronger than before. Either you will do it or the situation will just force you. But in the end it will be fine.

Is there anything else that you would like to add?
I am humbly thankful for this opportunity to share my visions and opinions.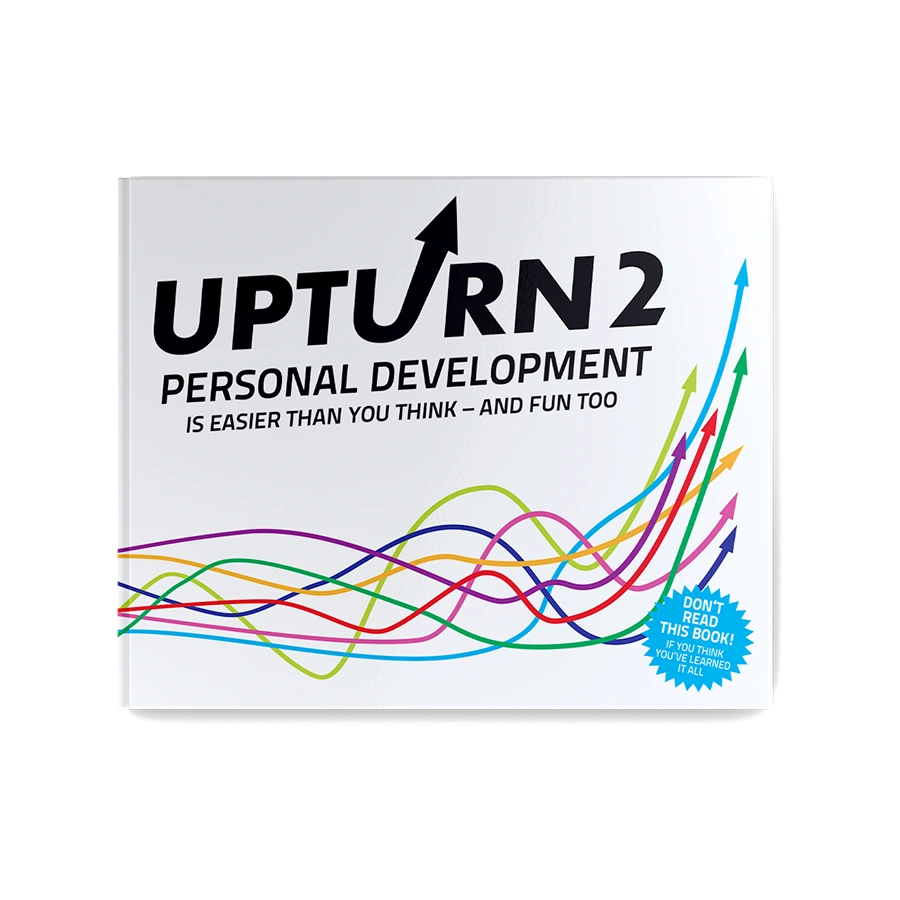 Curaçao is a great place. I've seen a lot of the world and I can tell you we do have everything. We just need to put our focus on certain very important areas where we are slightly "too relaxed" about. We have the abilities, the people, the networks, the power, the creativity, the imagination, the resiliency, the sun, the freedom, our languages, infinite talents but also the beaches and great food. We are actually unstoppable. We just need to first start to believe that in our mind and adjust our mindsets accordingly to overcome our challenges. That's why I accepted another challenge to write a book. The book is being co-written with seven other authors. The book release is on 16th of September 2020.
More info on:
www.adricwalter.com
www.Curaçaotechmeetups.com
One of the 250 Influencers of Curaçao
Adric Walter, is a driven, passionate founder of Curaçao Tech Meet ups. As an ICT expert and public speaker, that works and lives in two worlds, in Holland and virtually in Curaçao, he uses his technical knowledge and his excellent interpersonal intelligence skills to create value for big clients in Holland. Of late Adric also is using his excellent abilities, to make a difference in his native island Curaçao. He considers education as the way to go if we as Curaçao want to reach our next level of wellbeing for the good of all, eliminating the poverty mindset through financial education, using technology for example for health care preventive applications and the overall wellbeing of the people of Curaçao. He wants to be instrumental to within 40 years from now, Curaçao will have eradicated poverty and there will be wellbeing for all.
Because of his unique knowledge, skills, drive and passion Adric considers it an obligation, to give back to the society and works hard to let technology serve Curaçao big time to achieve this goal in collaboration with other like-minded people on the island and elsewhere. His drive and passion have been proven already by the speed at which the Curaçao Tech Meet Ups has grown in the past two years and is enabling useful spin-offs like the use of 3-D printing for health worker's protection and construction materials. We deeply respect and love Adric, as he believes that in this day and age, time zones, geographical distances, languages are not relevant to contribute and make impact. In fact, those not living in Curaçao are an untapped goldmine that need to be explored in as many areas as possible. We consider Adric one of the 250 Influencers of our island and a representative of the Business (ICT-) Sector living in two worlds.
Share this page