Influencer Daniel Corsen: committed, driven and passionate
Interview December 2018
We have come to know Daniel as a very dynamic, ethical person and Influencer in our society.
He was born in Curaçao and he has one sister" Iliene Corsen" and he is very fond of his parents. Daniel has a Bachelors degree in International Business at the UNA (now UoC) and he has a masters degree Financial Management from Erasmus University/ UNA.
Daniel you are the director of D & I Business Support Services, a company that you and your sister Iliene started. Is that correct?
"Well, in the beginning we were not planning to start a company. I was working as a lobbyist for a company called Caribbean Water Association (CWA) in Brussels, Belgium were the headquarters are of the European Union and the funds are available for Water Management projects. I was trying to identify possible Water Management projects in the Caribbean that could be of interest for CWA and an association of water companies. But, I got bored with this job and came back to Curaçao and after 6 months of orientation I was hired to do some work for a company, but I didn't have a company as a legal entity. To get paid for my services rendered to this company, I asked my sister to start our own company D & I Business Support Services and she would become the director and I would become the shareholder, creating an entity so that I could get paid a salary for the services I offered to this company.
Then a myriad of syncronistic events happened, that pulled me in the direction of looking for work via D & I, after the company that triggered me in the first place to start a company, stopped with its activities. Back in Curaçao, I didn't wanted to study full time again (I started with a Masters in Finance at UNA-Erasmus), so this pulled me in the direction to become a serious entrepreneur and look for customers for D & I. In 2010 we started the company and in 2012 we actively started to look for clients, interested in the development of people and their organizations."

Visit the website www.dibusinesssupport.com/ or the Facebook Page www.facebook.com/dibusinesssupport/

What did this interest in people and organizational development come from?
"My parents were in Scouting and we grew up in Scouting. Through Scouting I developed a people's development background and a mindset to develop myself so that I can be able to help others. There are lots of training possibilities being offered in Scouting dedicated to leadership development. But this was not a straight forward matter. Just when I was planning to leave scouting in 2003 /2004, my parents whom were also very involved in Scouting Internationally, convinced me to attend an International Jamboree in Thailand in 2004. That, was a defining moment for me. I was part of a group of 34 other youth participating in this Jamboree. In Thailand it became clear to me, that Scouting had so much more to offer, than I was accustomed to getting in Curaçao. So this triggered my new focus, I started to focus on achieving more youth involvement in Curaçao.
I started a Scouting network of youth, aimed at getting our youth involved also in the decision-making processes in Scouting. This process has not been easy, by the way, we experienced lots of setbacks doing this. Nowadays, a significant portion of the board of the Scouting consists of youth younger than 30, which is something unique for our region. So to answer your question, via Scouting I became interested in people's and organizational development."
Have you ever worked for a boss?
"Yes, when I was a policy advisor responsible to develop sports projects at the Ministery of Education before 2010 and as I mentioned I also worked as a lobbyist in Brussels, although I was free to do what I considered best when I was a lobbyist."
My first company btw, my sister and myself started when I was 15 years old. Inspired by "Fundashon Negoshi Pikina" we started our first company, a video production company and we made video produtions. That was fun. Now as D & I Business Support Services we are a "Strategic Consultancy and Design firm, guiding organizations in their transformation."
How many employees do you have employed?
We have 11 employees working with us, two of them are free-lancers.

How do you keep up with your skills and enable others to grow?
"I have always practiced the principle of learning by doing. This is the best way to learn. I read a lot and as we advice on leadership and management, I needed to go through these experiences myself to have enough knowhow I gained through action learning in D & I, to share this with potential clients."
Did you had any role models?
"Not really, since we were children my sister and I, we were playing entrepreneur. We still have pictures of those days where she use to be the secretary and I would be the director. So we sold coco nuts to our neighbors for example. So we were very serious in our role of playing to be an entrepreneur. But I have learned and still learn, from different people."
What are your strengths?
"I read a lot and always aim to empower people. In that sense, I am a people's manager and a servant leader. I am an able communicator, I can connect with people, and I like meeting different kinds of people."
Of late you became president of the Interamerican Scouting Association, a regional association of scouting, what was your drive to accept this responsibility?
"Scouting Antiano has been an associate member of the International Scouting Association since 1997. And the board of Scouting Antiano always aimed at becoming a full member. This opportunity appeared only after 2010, when Curaçao became an autonomous country within the Kingdom of the Netherlands. In 2016 we finally became a full member with full voting rights, after aiming to achieve this at full force after 2010. I was in the Interamerican Association since 2012 as vice -president. You know, I postulated myself this year to become president, and I didn't consider my chances of becoming the president very high. Well, it appeared that destiny and others had other plans for me. I was fully aware of the time this would take to do it right, because I needed to combine this work with my responsibilities in D & I, where last year we opened an office in Aruba. Then something remarkable happened. My colleagues in D & I told me to "go for it" after I was getting signs, that I would make a chance to become the next president. They told me that the prove of the cake of empowerment is, to really allow others to step up in D & I and assume more responsibilities, if I would be elected. Even though I wasn't convinced that I could stand a chance, don't forget we are a small island and we also have countries like the USA in this organization, I was elected against all of my own odds."
When would you consider your tenure as the president of this association in scouting a success?
"I firmly believe in Scouting and what it significance could be, to make this world a better place to live. I have learned a lot from Scouting and as long as I live, I will be giving back. Curaçao is a very small country, but we can still make a big difference. The advantages of being small are, we speak different languages and know different cultures. We have a Dutch education, while we live in this multicultural region. We have a track record of people from Curaçao doing a great job in Scouting Internationally, like my sister Iliene was in charge of Streams Youth Program consisting of full time staffers from Scouting and volunteers, she did a great job.
We have Serulia Damasco whom is also from Curaçao that has also done an excellent job. Think of the size of this project 130 staffers and volunteers merged together and working in different Task Forces on the strategic plan of this international organization. Others have taken notice of our skills and educational backgrounds. So we are highly regarded."
Do you have other hobbies or interests that you are passionate about?
"I love music and I played "Quarta" for many years, not much of late, because of my other responsibilities. I love travelling, I meditate, love swimming and enjoy relaxing."
If you as Daniel would meet a stranger in the bus (let say in Holland or the US) and they would ask you to introduce yourself what would you answer?
"I work on "organizational development" area, that is my passion. I am involved in Scouting and I am a business owner. Well, I normally don't mention that last part, but someone I met recently told me, that I should be mentioning this, so "I am also a business owner".
How would you describe Daniel in one word or one sentence?
"Committed, driven passion."
Whom are the persons that have inspired you the most in your career? Where they always positive role models or where their also negative role models that you didn't want to identify with?
"Well, I have been influenced by different people. Especially my colleagues. Their individual growth is a source of inspiration for me. Negative role models, ….well I see lots of leaders in our society that I experience closely, that I don't want to emulate. They don't consider human development as important as I do. They see things coming and still they don't act and still they depreciate the importance of the human factor. I firmly belief, that if we invest in people they will grow."
What are some challenges, lessons learned, that you have encountered in your life when you ultimately discovered your talents and strengths ? Or what was a defining moment in your life, a setback that later turned out to be a great blessing?
"My defining moment came in 2013/2014 when I had a burn-out. This made me stand still and reflect. I had an uncontrolled drive. It made me start meditating and exercise more consistently. Your body has limitations. I learned the hard way, that I have to set priorities and you can't achieve everything you want all at once. So this was a defining moment for me and a blessing. So now I am able to see it more easily when others fall into this trap. But then again, when people are like that they aren't good listeners. But I try to be empathic towards them."
We have always experienced you as a very dynamic and opiniated person? You influence a lot of people while you have worked in a variety of postions of responsibility. Like being the chariman of the youth council in Curaçao. What are your other strengths?
"I have excellent people skills, like the ability to give feedback, be empathic, I am a relationship builder, I have a great ability to adapt, I am a strategist where I can break things up fast in smaller bits and bytes and then translate that into actions and go for it."
What is your BIG WHY or driving motivation to be whom you are right now?
"It is spiritual and simple: Becoming the best version of myself, this is the reason I came to this world. I also want other people to become like that and discover their best versions of themselves.

I was on a trip from Curaçao to Panama or Columbia and I read the book "Solve for Happiness" by Mo Gatwat. This book had a big impact on me, because it really hit me, because life is all about expectations and the management of these expectations and nature by itself means that nothing is permanent. I was working very hard and people were warning me about, working too hard. And I didn't listen. Until my body protested. This book made me much more aware of my judgements and the tendency for stereo typing. In my spiritual journey, as I was raised Roman Catholic, I was more able to answer questions where the Roman Catholic Church wasn't giving me all the answers. So this was my BIG AHA-moment. I read this book twice. The moment I read it again, I got new insights and looked at things from different perspectives. That is why I at times, I read books more than once."
Where do you want to be 5 to 10 years from now?
"That I will still be doing the same, like:
• Being involved still in Scouting, serving in which ever capacity;
• Be involved and caring with regards to my family;
• In business, that D & I has grown and expanded beyong the Dutch Carribean with our client base.
In Scouting, we have a strategic plan and the vision is that by 2023 Scouting would have grown and become the leading youth movement educating and developing over100 million actively in their development. For Curaçao this would boil down to a growth from 1700 members now to over 3000 by 2023."
What would you want your Loved Ones, family, friends and others say about you, let's say 40 years years from now?
"That I made a difference in their life's and added value to them as a person."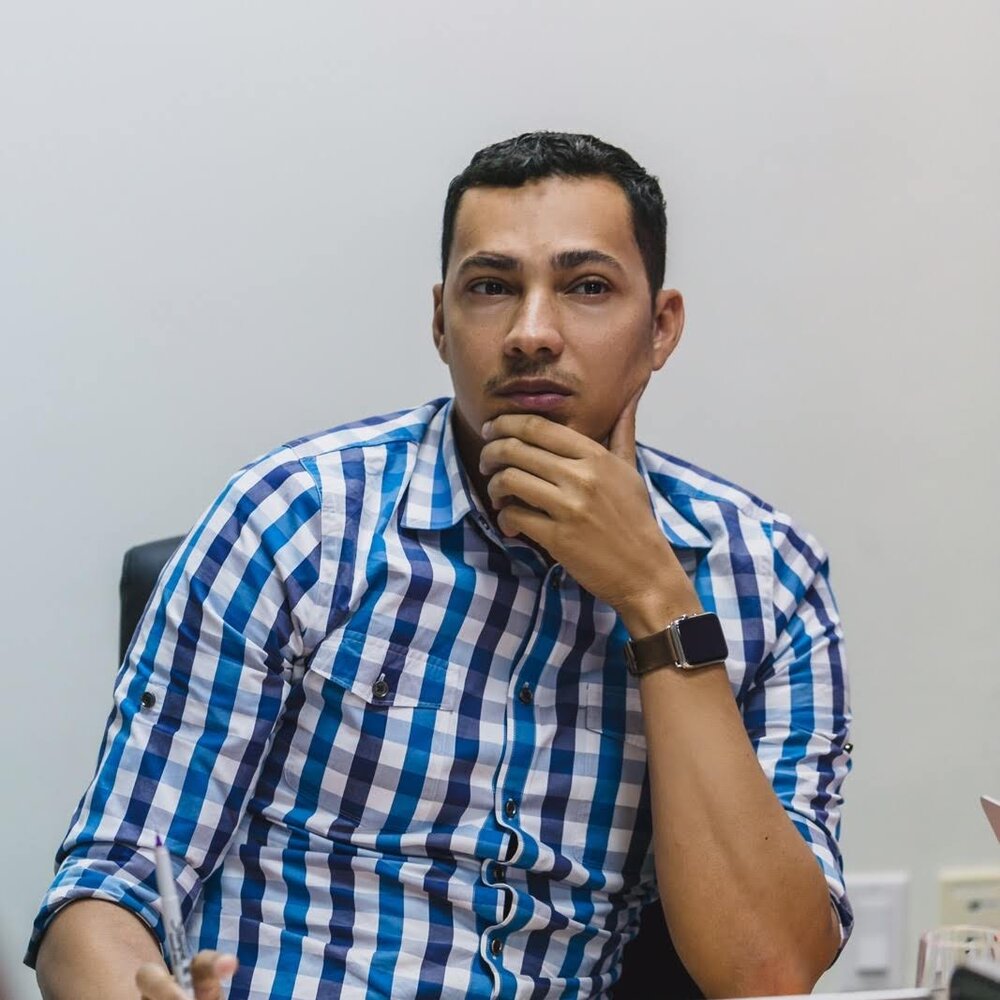 What makes you stay optimisitc about the future of Curaçao?
"Nothing is permanent, even when things are not going well, it will not stay like that forever. We are a developing country, not a developed country. I see growth in that we are supposed to experience some things as part of our growth. I am seeing how our governance institutions, especially our judicial system is being tested and is functioning, as different prominent persons in our country are being in trial or have been sentenced in our courts. This makes me optimistic about our future."

One of the 250 ethical leaders of our Island
As the coregroup of Share2Uplift we love and deeply respect Daniel Corsen whom, as a young entrepreneur and his innovative spirit, is serving our community and other markets and even in the world at large as president of Interamerican Scouting Association. We definitely consider him one of the 250 ethical leaders of our Island, that continuously works at creating value for the whole of the society and also the rest of the world.

Share this page